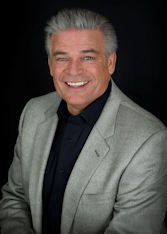 ​Your Instructor
Larry D. Bobo, started in the electrical trade in 1973 and has worked as an electrical contractor, business manager, general superintendent, project manager, service manager, estimator, foreman and electrician.  Larry is an Electrical Trades Instructor and has been conducting National Electrical Code Continuing Education, and Electrical Exam Prep Workshops in many states since 1986.
Larry is a Senior Associate Member of the Rocky Mountain Chapter of the International Association of Electrical Inspectors (IAEI), serving on the Education and Membership Committees as well as being the Western Section Representative to the Executive Board. (For more information on the IAEI please see below.)
Larry has also served several terms on the Technical Committee for the Pikes Peak Regional Building Department representing electrical contractors.
About Bobo Technologies
Bobo Technologies NEC Electrical Training has been helping electrical professionals prepare for and pass their state electrical exams for over 30 years.
Whether you are:
an Electrical Contractor
a Master Electrician
a Journeyman Electrician
a Residential Wireman
an Electrical Apprentice
…we have the Electrical Exam Prep and NEC Continuing Education courses that you need to get your license, maintain your license or even bring your license to the next level.
Bobo Technologies' Courses
To learn more about our Electrical Exam Prep course, please visit our Electrical Exam Prep page.
To see a schedule of, and register for, our NEC Continuing Education courses, please visit our Continuing Education page. The International Association of Electrical Inspectors (IAEI) is a 501(c)(6) not-for-profit professional trade association committed to public safety from electrical hazards by providing expert, unbiased leadership in electrical code and standards development and premier education and certification for electrical professionals. IAEI was established in, and has been in continuous operation since, 1928.
Benefits of Membership
Networking with industry peers, access to help with your technical code questions, submitting code proposals, print editions of the IAEI magazine, logos for your letterhead and business cards, and exclusive member content on IAEI.org is all part of being an IAEI member.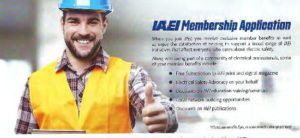 Download the form, print, fill it in and submit following the instructions on the form. Information for the Rocky Mountain Chapter as well as Larry Bobo has already been added.
Download the IAEI Membership Application Form
[purchase_link id="5489″ text="Purchase" style="button" color="blue"]
P.O. Box 951
Palmer Lake, CO 80133
We Like Hearing From Our Students